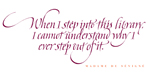 Judy Detrick is a calligrapher/designer living on the Mendocino coast of Northern California. She taught calligraphy and graphic design at College of the Redwoods on the Mendocino coast for more than 25 years, and developed the Graphic Arts Certificate Program there. Her work can be found in several anthologies of calligraphy and graphic design, and she is represented in the Harrison Collection of Calligraphy and Lettering at the San Francisco Public Library. A parallel interest of hers is letterpress printing, and under the imprint of the Attic Press, she has produced several limited edition books and a wide collection of ephemera. She teaches regularly at the San Francisco Center for the Book, for the Friends of Calligraphy, and at other venues throughout the US.
PUBLICATIONS

The Attic Press has produced limited editions of the following titles:
Impressions of the Eel River, by William Lemos
13 Haiku, by Ruth Weiss
La Corona, by Luigi Pirandello
How the Camel Got His Hump, by Rudyard Kipling
How the Rhinoceros Got His Skin, by Rudyard Kipling
The Sing Song of Old Man Kangaroo, by Rudyard Kipling
Childe Harry's Pilgrimage, by Philip Brown
Amos Decker, by William Harger
King Camp Gillette, by Judy Detrick
Lady Mondegreen, &., by Judy Detrick
The Rise and Fall of Cesar Birroteau, by Honore Balzac
To Build A Fire, by Jack London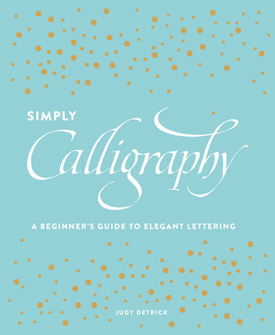 Released April 19, 2016, Judy has authored a beginner's guide to italic calligraphy. Presented as simply as possible with clear instructions, project ideas, and examples for inspiration. Order from Penguin Random House.
Thursdays / On-going / Calligraphy Study Group / Pacific Textile Arts / Fort Bragg, California
Saturdays / April 8–May 20, 2023 / Humanist Minuscules / Friends of Calligraphy • via Zoom
Monday—Friday / September 25—29, 2023 / Bookbinding / Hen House Bookbindery / Fort Bragg, California